As seen on: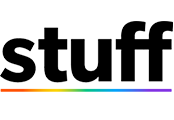 Joe, our CEO loves to talk about KiwiSaver.
Get better results
Switching your KiwiSaver fund now could make you thousands of dollars better off in ten years, and maybe hundreds of thousands by the time you retire. We analyse over 240 funds to help you find the right fit for you.
Find a fund in 5
We analyse over 240 funds so that you don't have to. Complete our quick online quiz and our algorithm can instantly recommend the ideal fund for you.
We can also make sure your new fund doesn't finance anything you find dodgy, whether you're passionate about saving the planet, stopping animal testing or avoiding industries like alcohol and tobacco.
We're here to help
If you'd like to chat to one of our experts, give us a bell on 09 887 8488. We're available at these times, except on public holidays:
Monday 9am to 5.30pm
Tuesday 9am to 8pm
Wednesday & Thursday 9am to 5.30pm
Friday 9am to 3pm
Why BetterSaver
Only BetterSaver makes it easy to find and switch to the best KiwiSaver for you from over 240 funds. Switch to or open a new fund account through us and you'll also get:
Personalised financial advice from one of our NZ-based crew from wherever you are.
A constant companion on your savings journey, no matter which provider you're with.
An annual check-in or full review, plus a heads-up whenever a suitable fund comes along.
$50 in your KiwiSaver
$50 in your friend's
When you refer them to BetterSaver.
Log in and copy your unique referral code.
Share your code with your friends, family or any other kiwis.
For each person that signs up with your code, we'll put $50 into your KiwiSaver account and $50 into theirs.
Self-employed?
Neglecting your KiwiSaver?
Don't miss out on the annual government contributions you're entitled to.
The government matches everyone's annual KiwiSaver contributions by 50%, up to a maximum of $521.43 per year.
Depositing a total of $1042.86 in your KiwiSaver between July 1 2021 and June 30 2022 will ensure you receive the maximum contribution.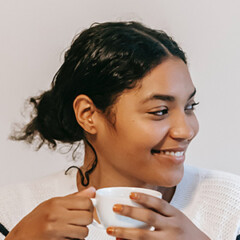 Easy website to understand and navigate. Was able to find the perfect fund and provider for what I was wanting in life. Would highly recommend using Better Saver to find the right Kiwisaver fund and provider for you.
Pianika
BetterSaver have been amazing at simplifying the process of not only choosing a better KiwiSaver provider but also moving my funds across.
Bridget
BetterSaver team were really helpful and informative. Was a great experience - thank you!!
Jamie
Such a great website and service! Transferred my KiwiSaver a few months ago through Bettersaver and it was such an easy straight forward process and I'm really happy with my new provider.
Alicia
This website is operated by BetterSaver Limited and is not endorsed by, or affiliated with, the New Zealand government or Inland Revenue. BetterSaver Limited is using the KiwiSaver trade mark and logo under licence from Inland Revenue. To view the official New Zealand government KiwiSaver website, please click here.